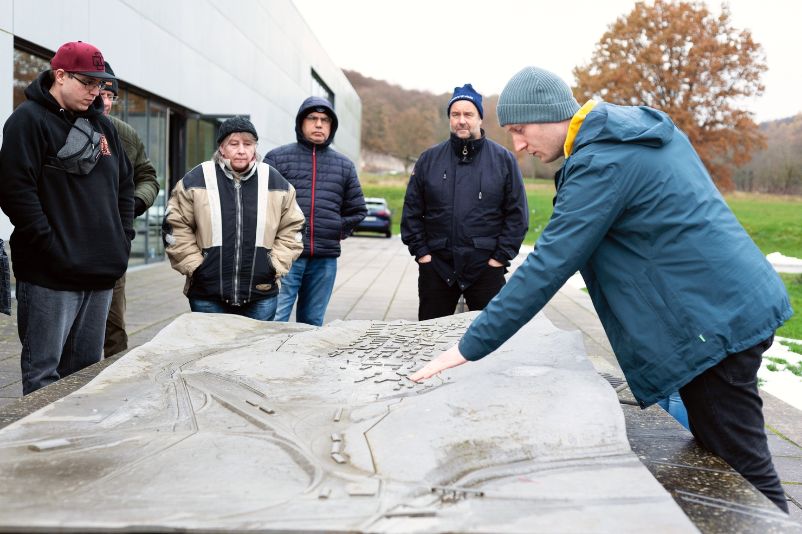 Touring the Grounds
We offer guided tours of the former camp grounds. Participation costs 7€ (adults) or 3€ (reduced). These guided tours for individual visitors and small groups start at the camp model in front of the museum building.
Since there is a limited number of spots available for each guided tour, we kindly ask visitors to register in advance, either by email at information@dora.de or by phone at 03631/495820.
Tuesday – Sunday: daily at 11:00 am and 2:00 pm.
The memorial is closed on Mondays.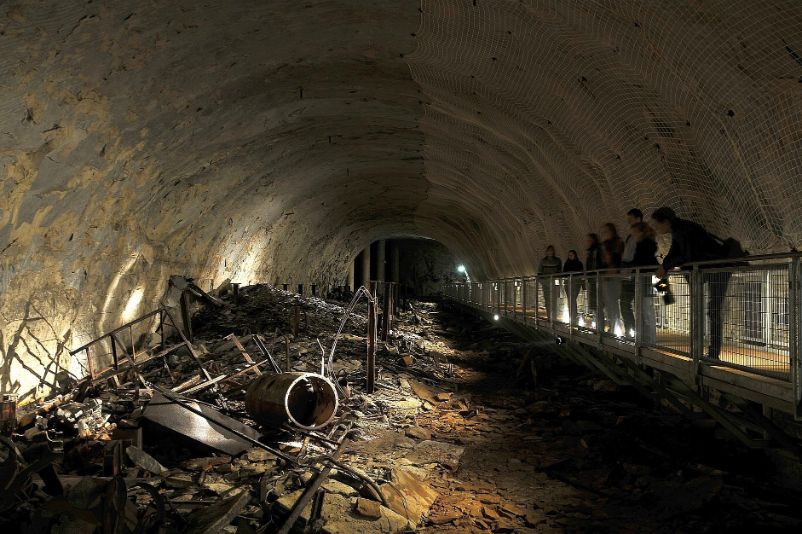 Touring the Tunnels
The underground tunnel system can only be visited as part of a guided tour.
Since the temperatures in the tunnel system stay at approximately 8°C all year round, visitors should wear appropriately warm clothing, also in summer.
the period from 20 November to 1 December 2023, from 5 to 16 February and from 11 March to 11 April 2024 the tunnels will not be accessible due to construction work.