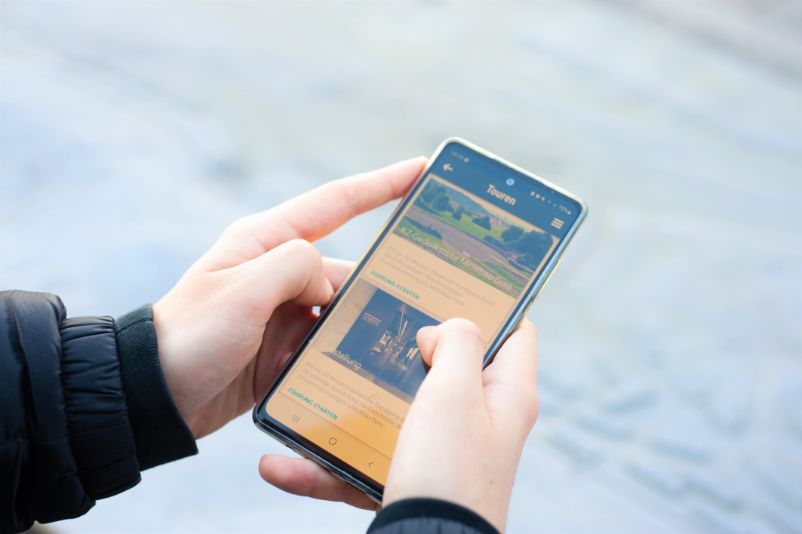 "Mittelbau" App
To enable visitors to explore the former camp grounds independently, our app is available with information, historical photos, and eyewitness accounts. The app can be download from the Apple Store or Google Play Store for free.
The app is available in: German, English, French, and Dutch.
Please make sure to download the app to your smartphone prior to your visit and to bring your own headphones.
On the grounds of the former camp, 17 marked audio stations describe the functional organization of the camp. Tracing the remains of different structures, the audio tour provides information about the nature of forced labour at the concentration camp, the social structure of the camp, the expansion of the concentration camp complex throughout the region, and the many forms that crimes against the inmates assumed. The second part of the tour leads through the exhibition in the museum. Focusing on 14 selected exhibits, the tour provides historical information and insights into the exhibition concept.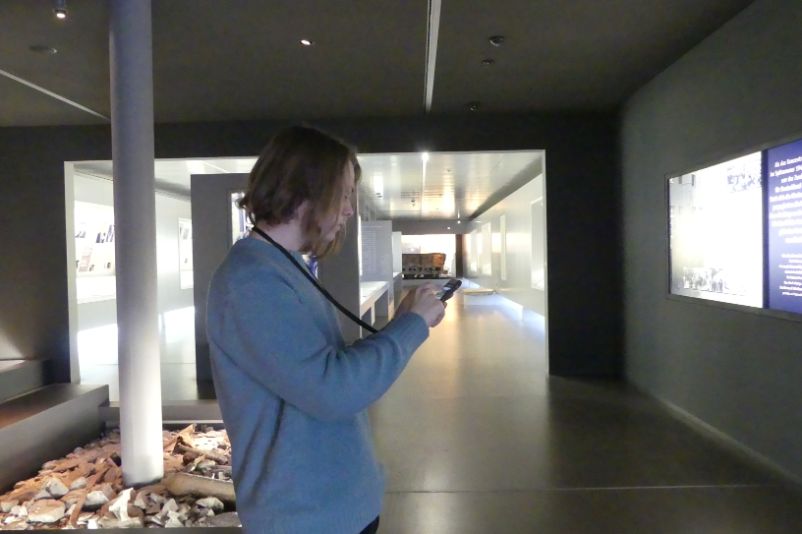 You don't have a compatible device?
You can borrow a multimedia guide from the museum's Visitor Information.
Price per person: 5 €
The recommended minimum age for the audio guide is 15 years.
The audio guide is available in: German, English, French, and Dutch.